Welcome Emails: Best Practices and Great Examples that Will Inspire How You Engage With Your Customers
Your customer's email address is valuable information. This guide reveals the best welcome email practices and 25 welcome email examples that will inspire you to deliver a remarkable customer experience.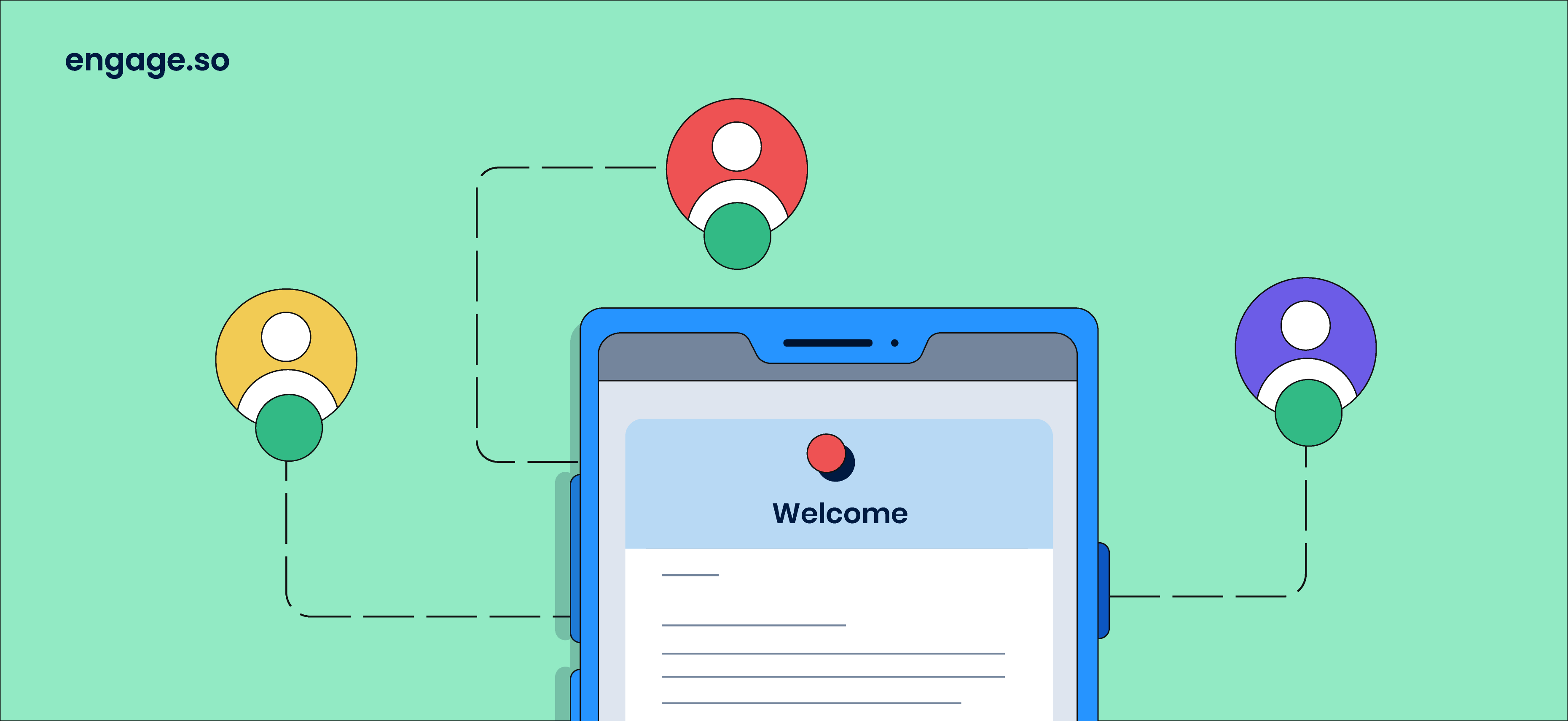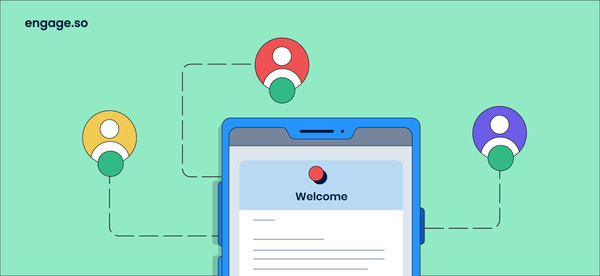 Great! Someone has expressed an interest in your product or service. Welcome emails are the first step to establishing a solid customer relationship. This article is written to help you shake off any anxiety and inspire you to create welcome emails that'll leave your new subscribers more willing to engage with your brand.
Table of Contents
What is a Welcome Email?
A welcome email is an automated message sent to new subscribers or customers after signing up for your product, service or newsletter. It's the first opportunity you have to impress your customers and reaffirm that they made the right choice.
A welcome email often includes discount offers, video presentations, onboarding resources, or simply a warm greeting to establish a great relationship with a new subscriber.
Why Are Welcome Emails Important?
A welcome email is worth sending. Failure to send one, you could miss out on an opportunity to build a great relationship with new subscribers. There could also be a drop in your email engagement rates. If your brand passes up on this, it won't give a great first impression after all.
A welcome email serves several purposes such as:
Improve a customer's onboarding experience.
Opportunity to provide additional resources that could help your contact get familiar with your product or service.
Opportunity to invite new contacts to be a part of your social media community.
Now, you know why you should incorporate a welcome email in your email marketing strategy. Here are 25 great welcome email examples to inspire you to create a brilliant first impression on your new subscribers.
Let's dive in!
25 Great Examples of Welcome Emails
1. Chipotle
Chipotle's welcome email is bound to leave you feeling hungry. It starts with a mix of mouth-watering food visuals that would completely stir up an appetite. Though the email contains few words, its beautiful visuals make a bold statement.
Chipotle's welcome email also includes:
Clear call-to-actions such as "get started" and "find a chipotle" sets the path to conversion clearer.
The email also contains a special offer for users to download the app and earn rewards.
2. Bite
Bite's welcome email does a great job in making their subscribers feel special through the introductory image text- "your smile is one in a billion." Land pollution is growing at an alarming rate. However, Bite shows in their email that they are advocates for the end of plastic waste.
Next, Bite clearly states the benefits users can gain from using the product:
Healthy plant-based materials.
Available in two flavors that users can choose from.
Plastic-free packaging.
Automatic refills are brought at the convenience of their homes.
3. Bespoke Post
When new users sign up, it's always best to set clear expectations on what they'll get from your service or product. Bespoke's welcome email starts with a 3-step process on what users expect after they sign up.
However, there's one thing missing, a CTA. There should be a clear visible CTA button for users to get started. A missing CTA button could hurt your conversion rates.
4.  HubSpot
HubSpot's email welcomes users to the HubSpot journey with an introductory statement highlighting the benefits of using the HubSpot tools.
Great points about HubSpot's welcome email:
Clean design and text briefly explaining how the HubSpot tool can improve their business
A clear CTA to increase chances of conversion.

5. Trello
Trello's welcome email uses eye-popping visuals with a calm brand color that certainly captures users' attention. Trello leaves their welcome email message benefit packed, direct and straightforward. The clear, bold CTA button is hard to miss, increasing the chances of higher click-through rates.
Once users sign up, they are provided with helpful resources that will help them get the best use of the app.

6. Airbnb
There's no more incredible feeling than having a comfortable place to stay when far away from home. Airbnb does this well in their welcome email. A pictorial view of other customers lets people know that they can expect to have a comfortable stay.
The introductory email statement- "explore millions of inspiring places" sends the message that customers have many options to choose from.
7. Resy
The introductory email statement- "explore millions of inspiring places" sends the message that customers have many options to choose from. Resy's welcome email starts with a catchy picture revealing what an ideal restaurant experience looks like.
The email stands out in the following ways:
It makes the process easier for new users by clearly stating the next steps to take.
Clear CTA for better conversion rates.
Having a lousy coffee is certainly not the best way to start the day. Detour coffee roasters value the importance of having great coffee, so they make it a priority to pass this message in its welcome email. Its visually appealing design speaks a thousand words.
The introductory statement in the welcome email, "fall in love with what's in your cup", certainly leaves its subscribers curious to know what the coffee tastes like. The email also includes a 10% discount offer as an added incentive to drive subscribers to make their first order.
9. Taskrabbit
TaskRabbit's welcome email uses innovative design and texts to show users why they need to book their first task. Each reason is value-packed, giving users more reasons to give the app a try! The clear CTAs also makes it easier for subscribers to get started.
This email example serves as a great inspiration. Remind subscribers of the benefits that they'll derive from using your product.

10. Local Guides
Local guides set clear expectations and benefits for their subscribers in their welcome email. The email includes a 5-step process to earn rewards so subscribers can get off to a great start as a local guide.

11. Metalab
Metalab's welcome email focuses on giving subscribers a whole Metalab experience in one email. The email starts with an introductory text that briefly summarizes what users can gain from using the tool, including resources for a better onboarding experience.
Most times, it's great to provide a visual overview of your tool in action. Metalab does this by revealing a beautifully designed interface that highlights what it's like to use the tool.
12. G2
When you sign up for G2's email list, they clearly state the benefit you can derive from using the software. Each benefit also includes a clear CTA to drive conversion.

13. Repair Smith
Repair smith's welcome email uses a mix of visual design and content to communicate its value proposition, apart from including the services/features that customers can expect. Repair smith also does a great job of acknowledging customers' concerns.
14. Oberlo
It's always a great idea to remind your subscribers that they have just joined a valuable service/product. Oberlo does this well in its welcome email sub-headline, "You now have access to millions of products to sell at your store."
No doubt, this sends the message that customers haven't just signed up to receive a bunch of automated emails, but they can expect to have lots of product options.
Even more, the company includes sequential steps on how new subscribers can get the best value from their service.
15. YuppieChef
Great use of storytelling in action! YuppieChef's welcome email starts by taking you on a brief journey into the company's early stages. It's always a good idea to make your audience feel like part of your brand's journey.
Additional good points about YuppieChef's welcome email:
Crisp, clear images of products in stock.
Each product has a clear call-to-action below.
Customer testimonials to show that their products are providing excellent value to other people.
16. Dims
Dims spices up its welcome email with a bit of creativity. The furniture-making brand begins its email with a creative introductory statement - "Nice to meet you, pull up a chair". It only makes sense as they are a furniture-making brand.
Additional great points about Dims:
Highlights the problem they solve.
A transparent breakdown of their pricing structure.
An invitation to be a part of their social media community.
17. Uber
Uber's welcome email starts with a picture revealing its customers' smiling faces. It sends the message that the customers can expect a great experience after signing up.
Great points about Uber's welcome email:
Customer testimonials to show that their service provides outstanding value to other people.
A detailed breakdown of benefits it offers to customers.

18. Turo
Most times, selling the product experience does more than selling the product itself. Turo's welcome email starts with the introductory statement, "your adventure starts now."
This statement is displayed with a hero image that makes its reader imagine what it would be like to ride. Though the email's content is short, it certainly sends the right message to get you to try out their service.

19. Spark
Don't just rely on written words to communicate your message! Spice up your email by including a video presentation to show your product/service in action.
Spark's welcome email begins with a quick video of the inaction. Next, it uses a combination of visuals and text to explain the benefits that users can derive from using the software.
20. Airtable
The email's visual elements and content are bound to capture the attention of its readers. Airtable's welcome email uses clear images that give subscribers a sneak peek into the thousands of ways the software can provide value, followed by a clear call to action.
Another great point about Airtable's welcome email:
A link to an Airtable guide for a great user onboarding experience.
They Provided helpful resources.

21. True Citrus
True citrus' welcome email starts by giving subscribers a warm welcome emphasizing the product's ingredients. The email is designed with a burst of colorful fruit drinks that would undoubtedly leave anyone thirsty for a drink.
More great points about True Citrus welcome email:
Through Citrus, interaction with their customers does not end at purchase. There's an invitation for customers to be a part of their online community.
The company also provides an opportunity for customers to support a good cause (helping to end hunger in America).
22. Zoom
Zoom skips a long introduction in its welcome email. The company communicates how new subscribers/customers can get the most value from the product.
Great points about Zoom's welcome email:
Direct links to a "getting started" resource on how subscribers can use the product's features.
Links to their online community.

23. Sweetgreen
Sweetgreen's welcome email brings transparency into the picture. The company clearly explains what its brand is about by going deep into its mission and seasonal menu.
It also provided an opportunity for their subscribers to keep engaging with their brand by including a link to download the mobile app.
24. Groupon
Groupon's welcome email starts with a pictorial overview of what a Groupon experience looks like.
The email also includes what customers expect from using the app, followed by a clear CTA.
25. Barebones
How do you assure your new contacts that they have signed up for the best? By highlighting your value proposition clearly and compellingly. Barebones do this well in its welcome email. The email starts with a visual cooking scenery that sets you in the proper cooking mood.
Next, the email highlights its value prop, which is- "providing nourishing and wonderfully delicious bone broths." They make it clear that their goal is to promote healthy living. Barebones end its welcome email with a discount offer to incentivize contacts to make their first purchase.
Best Practices For a Great Welcome Email
We've provided several welcome email examples from leading brands. Now, what makes a great welcome email? In this section, you'll learn the tips and tricks to apply as you build your welcoming email template.
Here are some of the best welcome email practices:
Introduce your welcome email with a compelling subject line that helps improve open email rates, though you shouldn't rely on only open rates when measuring email marketing performance. Conversion is what counts.
Don't hesitate to tell your story. Make your new contacts feel a part of your brand's journey.
Include a clear, bold CTA button to increase the chances of conversion.
Take advantage of high-quality images and innovative design to boost user engagement.
Personalization is critical when it comes to communicating with your email contacts. Leverage customer data to communicate in a way that your subscribers would relate to.
Don't just rely on written words and images. Include a short video clip revealing how your product works. This way, users can get a better understanding of what to expect when using your product.
Offer an incentive to encourage users to take your desired action. It could be a discount offer or a freebie after a purchase.
Include sequential steps on how users can get started on the right foot, followed by a clear CTA button.
Let contacts get a taste of your brand's personality.
Establish trust by including the names and faces of other team members.
Getting Started on Your Welcome Emails
There you have it!
Twenty-five great welcome email examples to help you create your welcome email. Whether you're a small, midsized, or enterprise business, you must build your customer relationship on a solid foundation. Remember to use the practices mentioned above to optimize your welcoming email template.
However, whatever practice you implement, A/B testing your email copy, subject lines, and CTAs can make a huge difference in your overall email marketing strategy. To better send better welcome emails, you need to make sure you are using the right email marketing tool.
Engage is an Email and SMS marketing automation solution that will help you with this and more:
Track all of your customer data—both attributes and events,
Use that data to create unique customer segments,
Send personalized messages to each customer segment via Email, SMS, Push Notification and In-app messaging, and
Create automated messaging sequences and power your Email or SMS marketing campaign.
It is free to try out. Sign up now.