EXPOSED: Top Customer Engagement Strategies SaaS Companies Can Learn From YouTube
In this article, we will expose top customer engagement strategies that SaaS companies can learn from how YouTube.
I have a confession to make.
I think I am addicted to YouTube Premium.
For two years now, I have been a consistent user of YouTube Premium, and it costs me #1,100 or #1,700 for a personal and family plan, respectively.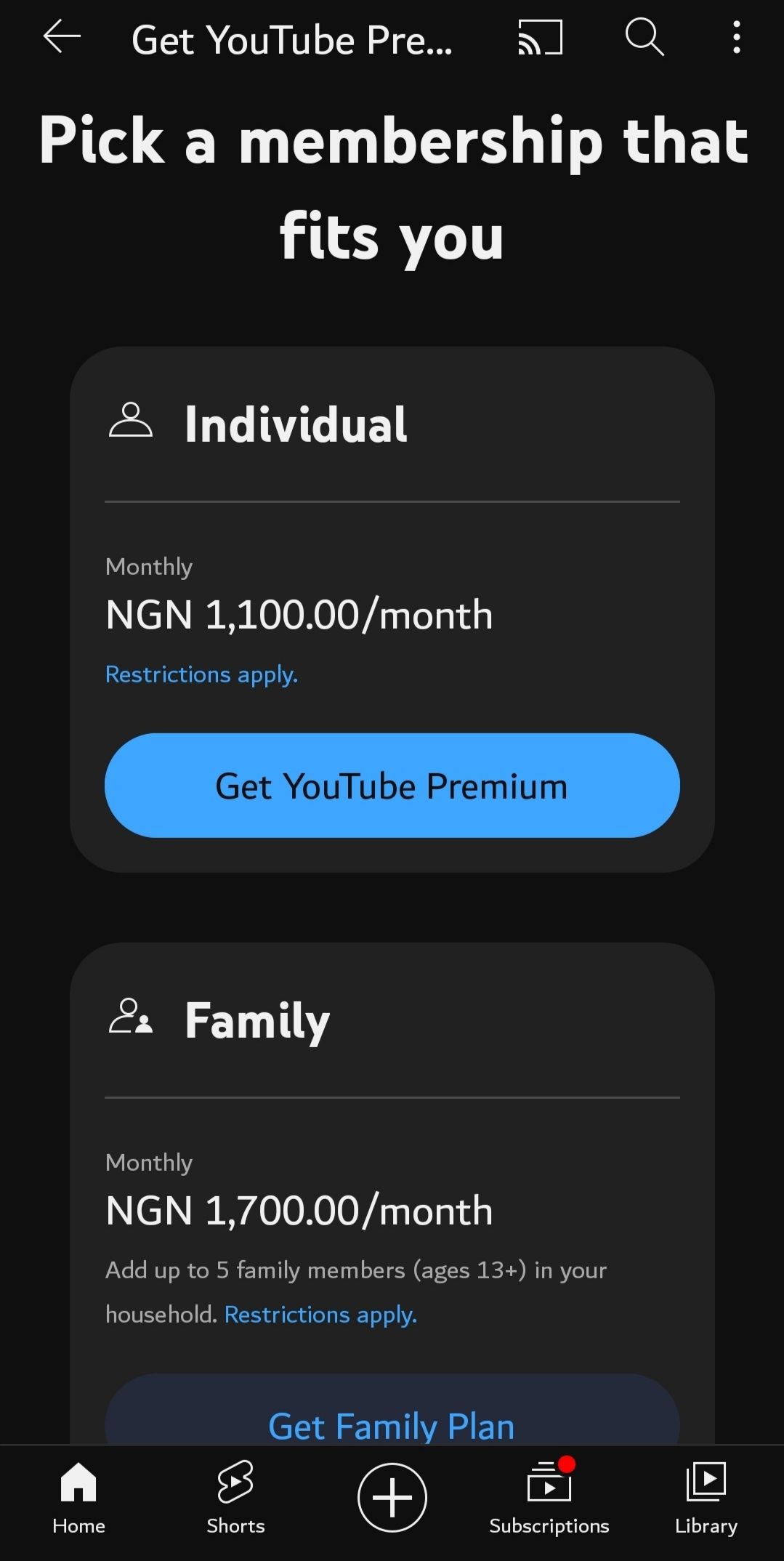 Here is where it gets interesting.
Fifteen days ago, my subscription to YouTube Premium expired, and I couldn't renew it because my Payday Dollar card suddenly stopped working, and getting a new dollar card since then has been a challenge.
Because I lost my access to YouTube Premium, I have lost access to many features - right now when using YouTube on my phone, I am bombarded with Ads, I can't minimize the app, and I can't download HD videos anymore.
It has been quite frustrating trying to use YouTube without its premium features. These days I spend less time on YouTube on my phone, and in the meantime, I am sticking to YouTube on my laptop and using Adblockers until I find a more reliable dollar card company.
What Businesses Can Learn From YouTube Premium
It doesn't matter the type of business you run there are two key lessons you can learn from YouTube Premium.
Because my dollar card bounced and YouTube couldn't charge me for my premium plan, they sent me an email on the same day - 15 days ago - when this happened.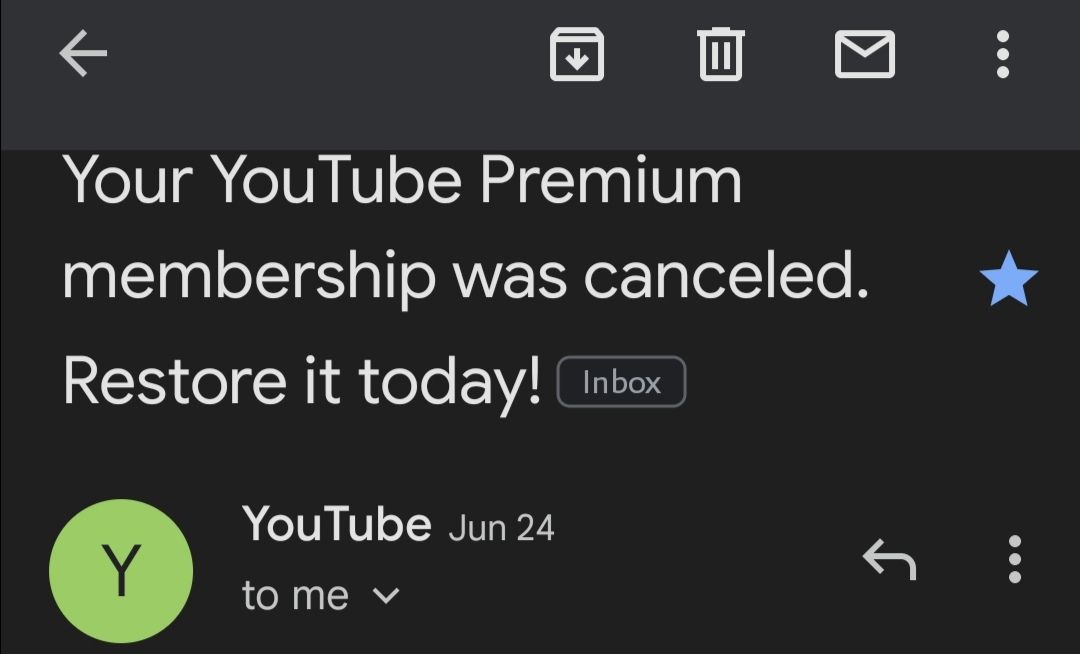 2. The email YouTube sent to me was personalized and had a call-to-action button that I could click on to renew my subscription.
If you are observant, you will notice that YouTube can only send me such a  personalized email because they are keeping track of my activities on their app. In growth marketing terms, this is called a payment renewal campaign.

A payment renewal campaign is a targeted marketing initiative to encourage customers to renew their subscription or membership payments. It aims to remind customers about their upcoming payment due dates and to provide incentives or promotions to enable them to continue their subscriptions.
The campaign typically involves a series of messages or communications sent through various channels, such as email, SMS, or in-app notifications, to engage customers and prompt them to take action in renewing their payment.
The objective is to improve customer retention and minimize churn by reminding and incentivizing customers to continue their relationship with the business.
How To Build A Payment Renewal Campaign For Your Business
Engage is a data-driven customer engagement platform that helps you create and launch a personalized payment renewal campaign via email, SMS, in-app & push notifications.

Get Started For Free
Here are the steps to follow:
Ensure that you keep track of your customer's actions when they use your product - in this case, we need to keep track of failed transactions.

On Engage, you can keep track of your customer data in two ways:

a. Use our API or SDK integrations
b. Use our 3rd party integrations.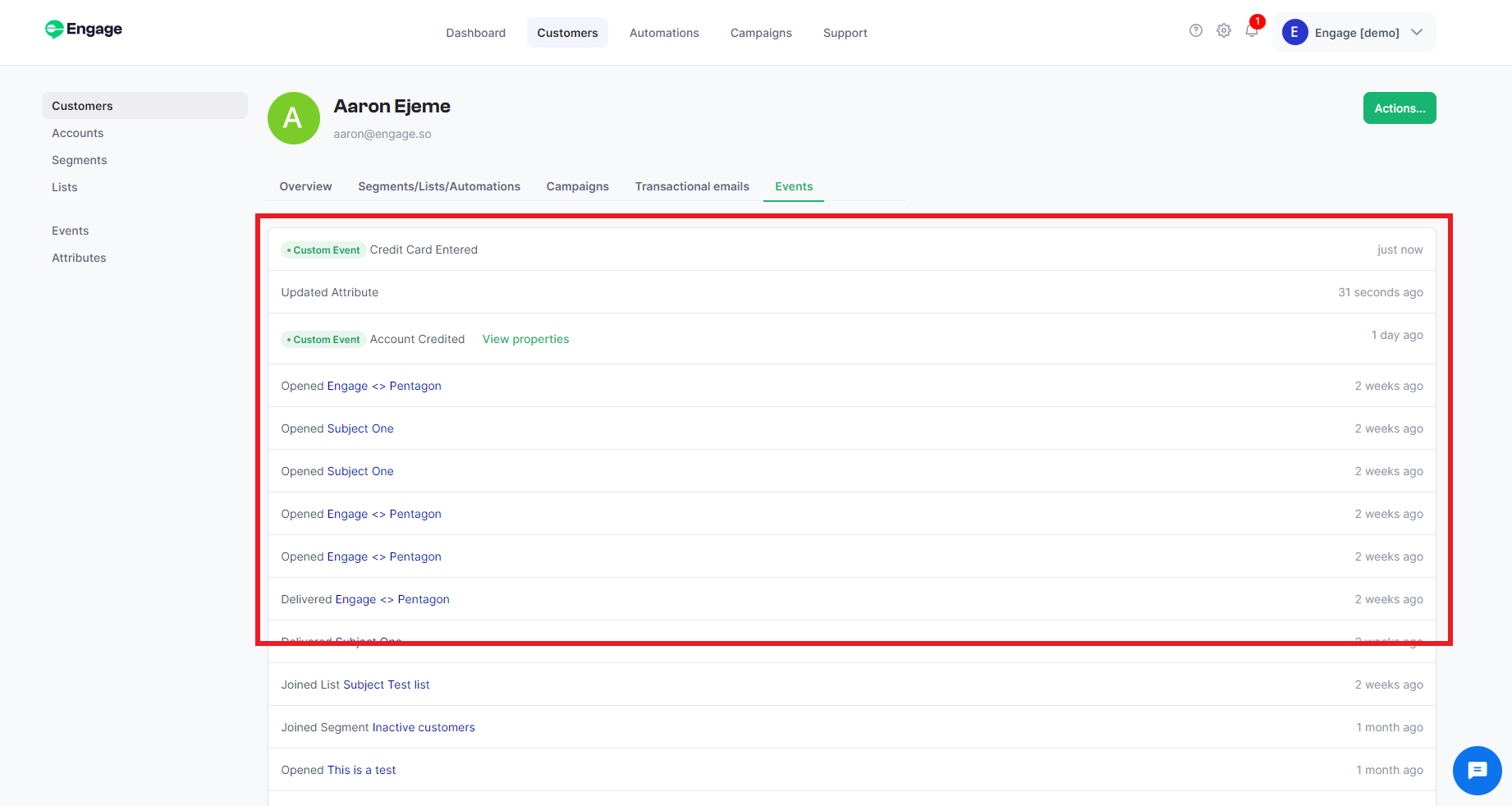 2. Create a segment or group of your customers with failed transactions. On Engage, you can use your customer data to create unique customer segments.
3. Create a renewal campaign workflow map to identify how many emails, SMS, in-app & push notification messages you will send to the customers in the segment.
You can use tools like Diagrams.net, Miro, or Mural to build your campaign workflow map.
3. Create the renewal messaging campaign with the segment created as the automation trigger.
4. Launch your campaign and track the results.
Do you need any help building a payment renewal campaign for your business?
I will be happy to help you out.