How To Maximize The Value of your Product Data
In this article, you will learn what Product Data is and how to maximize the value of your product data.
Last Friday, we hosted a webinar in partnership with Luke Harries, the Head of Product at PostHog. The webinar was super insightful, and the details are what you're about to read. There are things we think we know about Product Data, but most of it is generic. It is essential to define what Product Data means to your business and to discover how to maximize the value of the data received.
Before we go any further, you should know what PostHog is.
PostHog is a customer data platform that helps you track how customers interact with your product. With that insight, you can communicate better with your customers and make your product experience better for your customers.
On Engage, we have an integration partnership with PostHog which means you can send your product data from PostHog to Engage and use that insight to power your personalized messaging campaigns on our platform.
In this article, you will learn:
What is Product Data and what is its Value?
Luke defined Product Data as all the data generated when customers use your product. The purpose of this data generated is to help you better understand your customer and communicate better with your users than you would have without the product data.
On the other hand, the value of your product data is basically the insights it gives you which helps you to improve your product. You want to build the best product and your customer data insight is crucial to that success.
Luke gave a piece of invaluable advice to beginner founders based on a question asked by Aaron with respect to their product data.
He said to make sure they got the basics right; They should have a system that captures:
How many people are using their product,
How much revenue they are generating,
If those customers are actually sticking with their product
He also said it would be beneficial to get into individual data, to find out why or if a user is stuck if they're confused and how to help them clear the confusion. As a beginner founder, it is more important to focus on the individuals since they are still sizable and use the insight (which is the value of the data) to better your product for their continued use.
How to use PostHog to track your Product Data
According to Luke, PostHog helps you in a loop-like cycle consisting of three steps:  Build, Measure, and Learn your data as shown in the diagram below.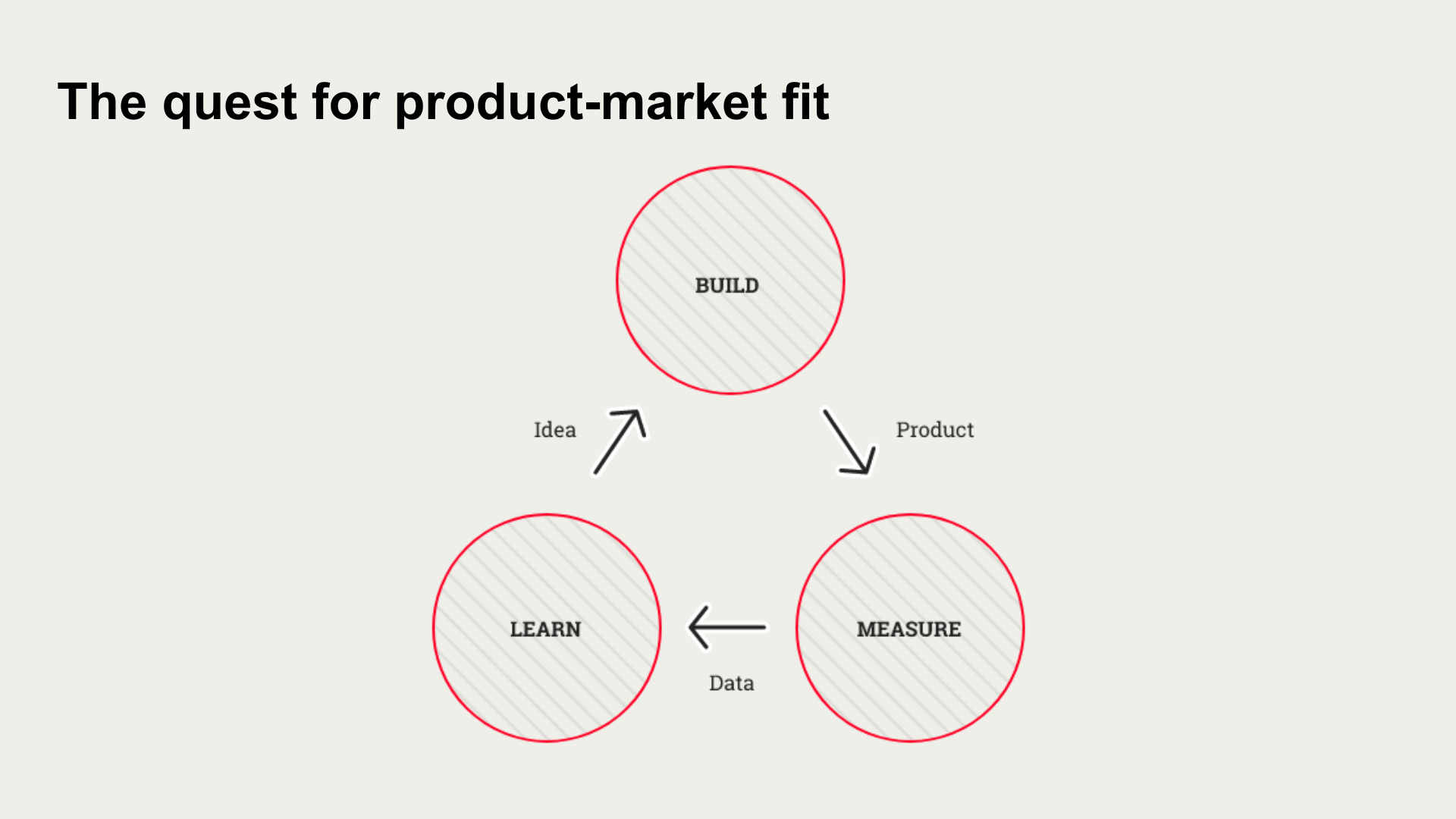 ‌As an early-stage company, going through the above loop is inevitable and also necessary. First, you build your product. Second, you measure it by checking out your users and their behavior towards your product. Then finally you learn from the data you got from measuring and improving on building your product.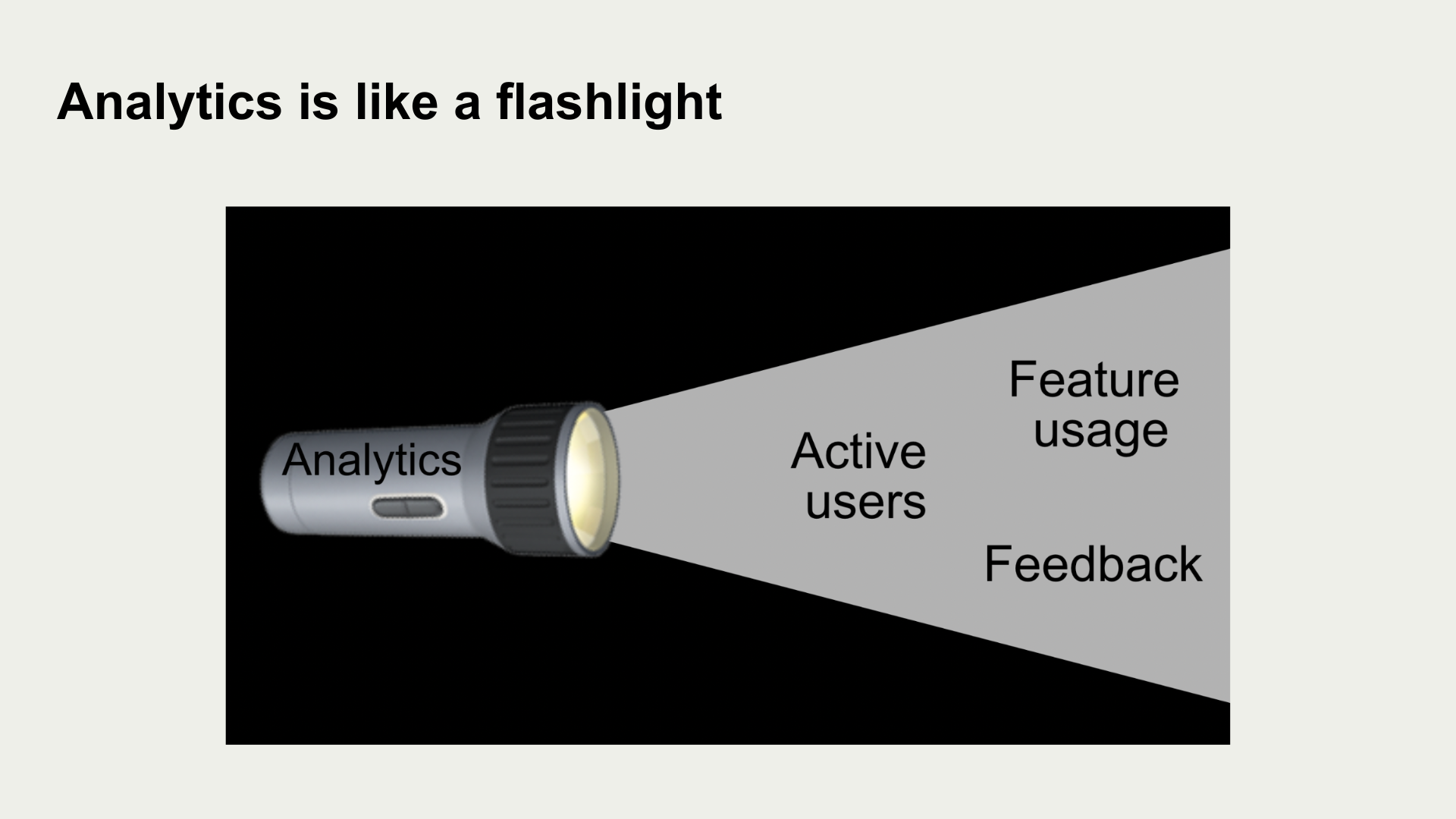 He went further to describe Analytics as a flashlight in a dark cave that unveils the necessary customer data to the founder. It could be the number of active users or what kind of features are being used or even the feedback being generated by your product.
Luke mentioned that when getting started with Product Data on PostHog, there are vital things one should focus on and they are as follows;
Key Metrics Dashboard: This is the first thing you should look at every day. Your growth funnel consists of Awareness, Acquisition, Retention, Referral, and Revenue. You want to check this out at the end of the day and the week to see if there's an improvement.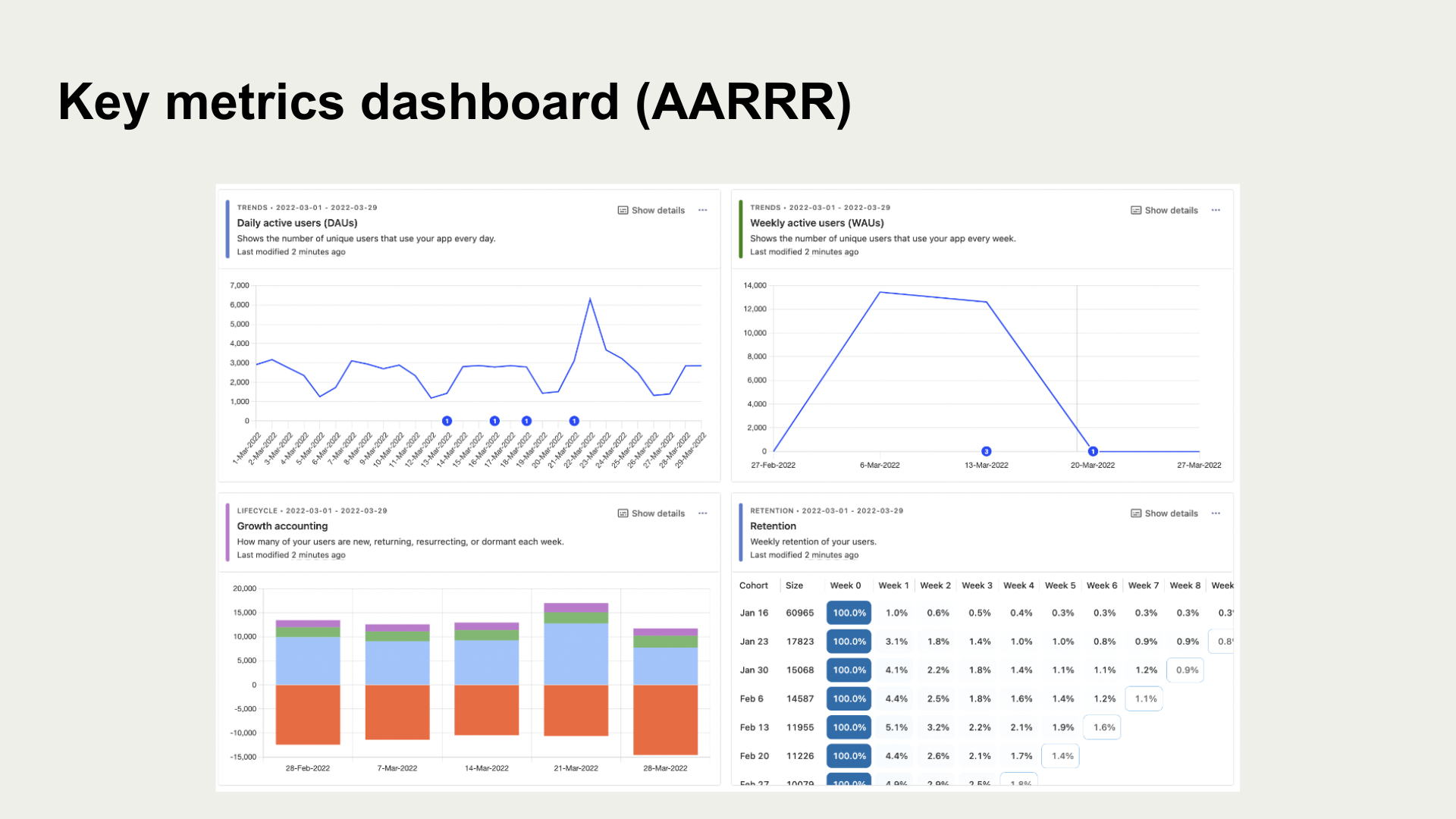 2. Session Recordings: Here you can see people using your products in real-time. You can see where they're stuck and how to help because you see how they are using your product, right or wrong.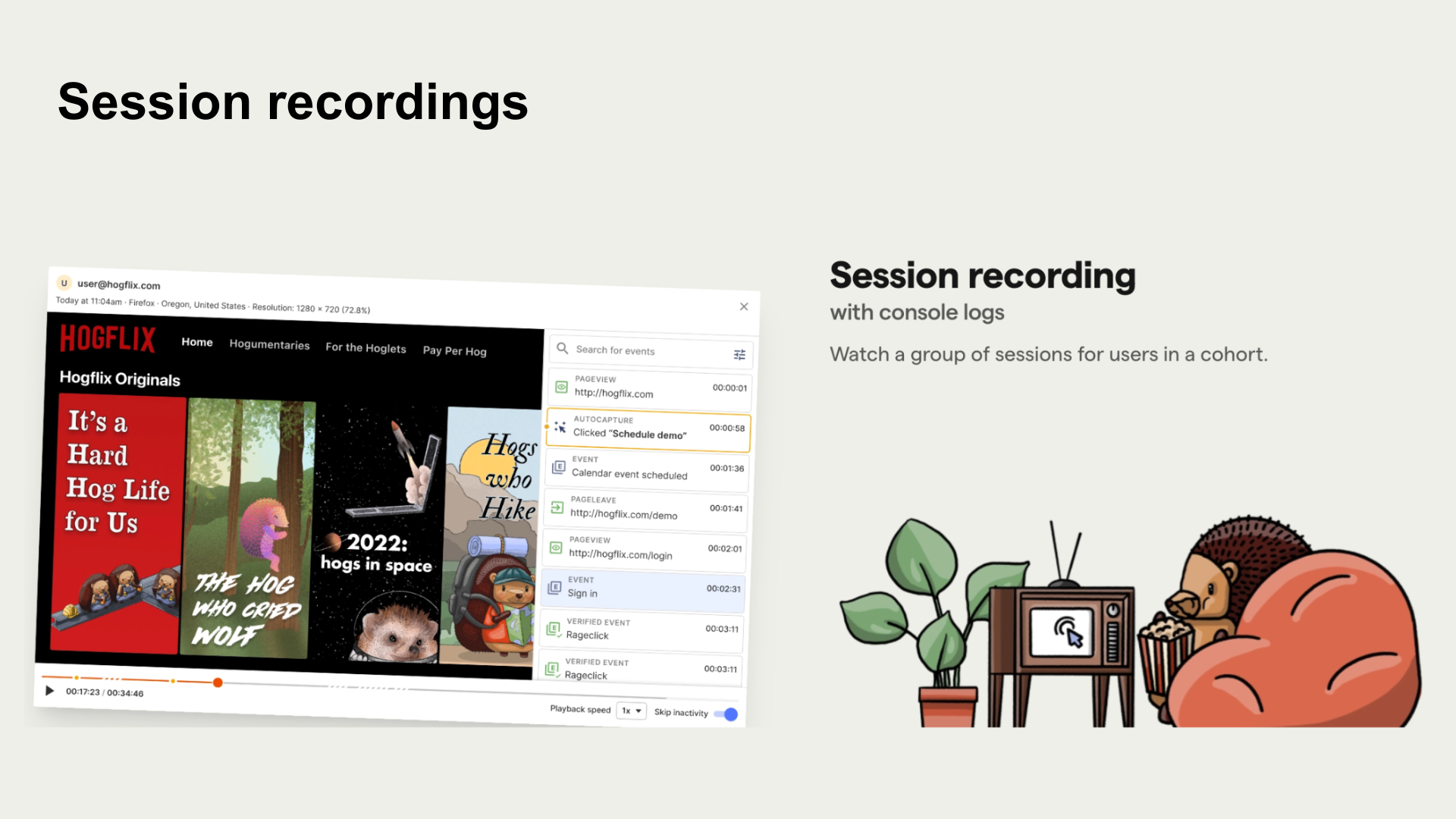 3. Get Feedback and talk to users: Based on what you've observed so far individually, you can invite them to talk and explain if they have any issues or questions. You do this using pop-up notifications or email.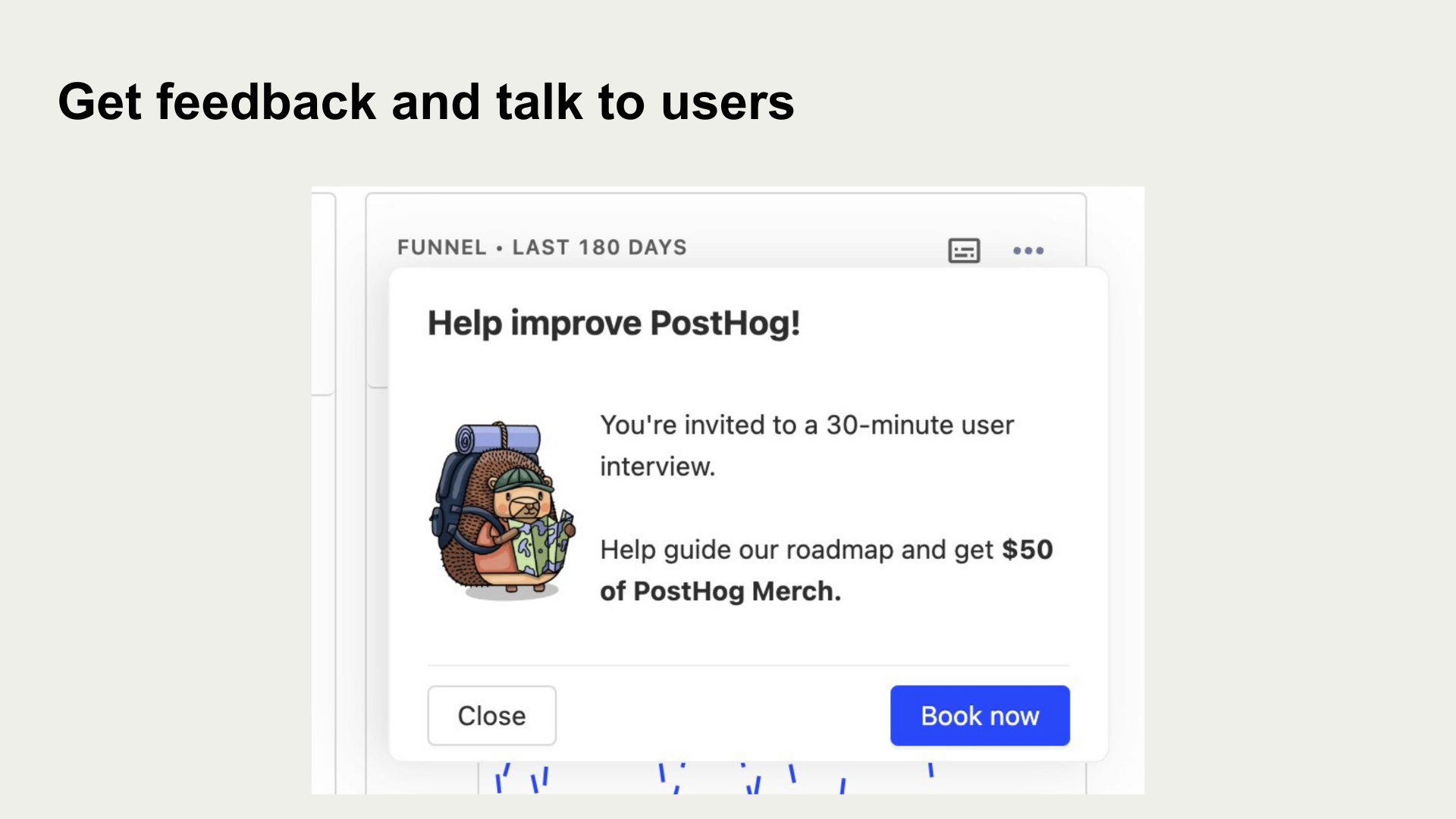 4. Monitor Key actions and trigger processes: For example, if you have a purchase or signup event and you want to be able to dive in and understand the users, you can send all those events to other platforms like Slack, Zapier, Engage to monitor the actions and processes.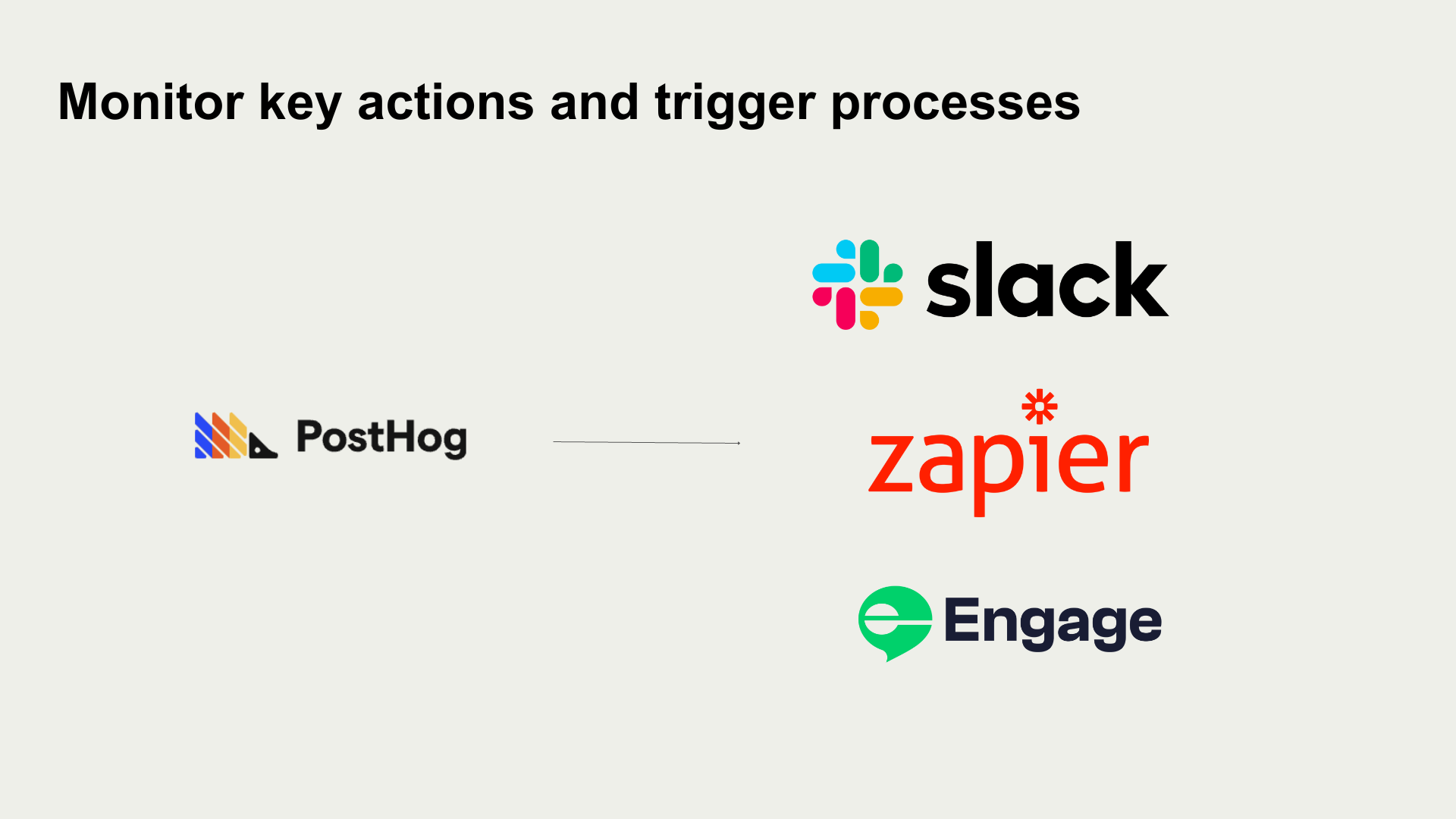 Furthermore, he introduced us to more advanced features such as Feature Flags, A/B testing, Event pipelines, and a Data warehouse.‌ He mentioned that the more users a business got, the more advanced methods/features that would be enabled for their use.  This is because the number of users is growing and will need more advanced methods of managing data.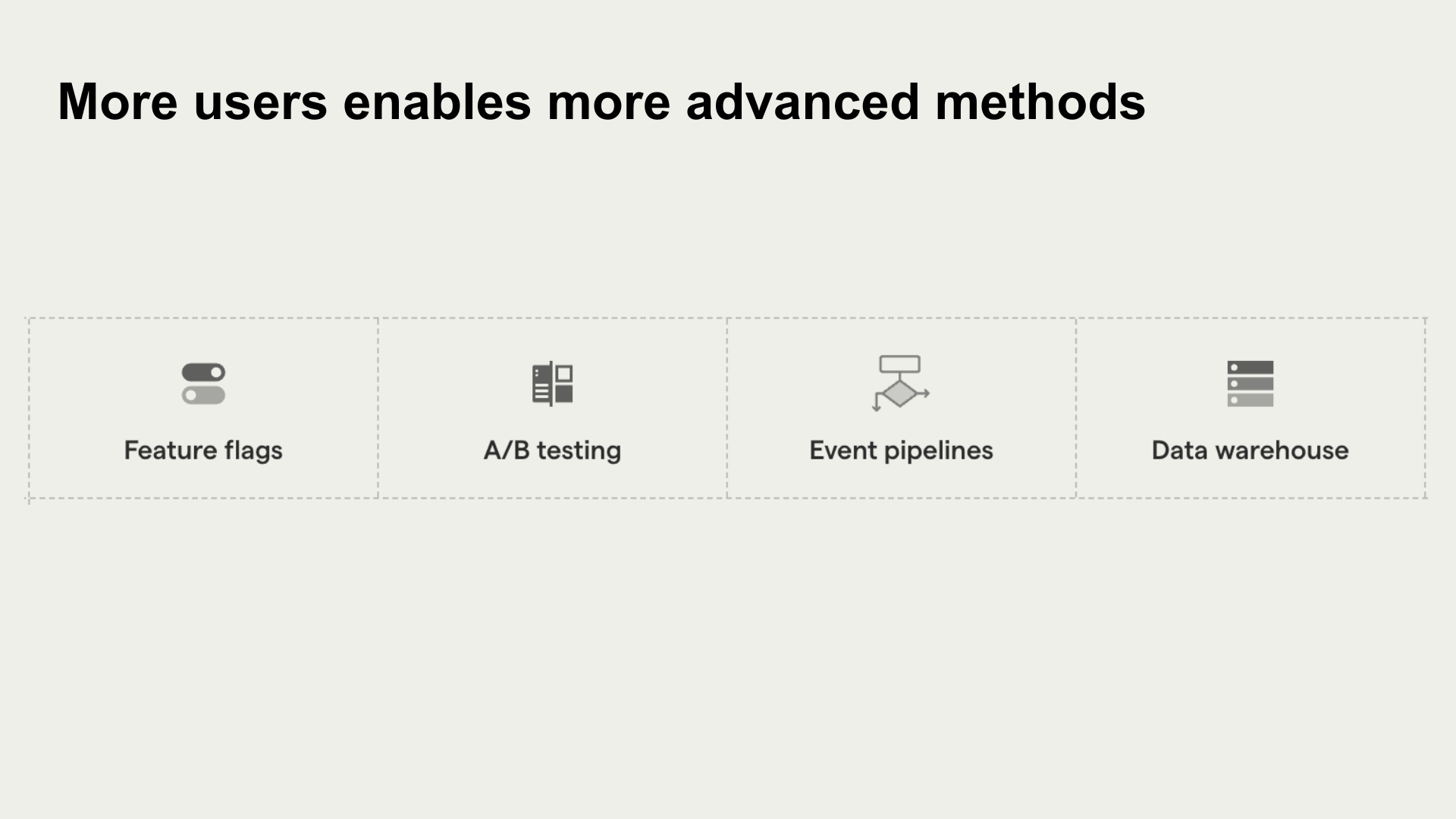 The above is basically the basics of how PostHog works especially for small businesses.
Why you should maximize the Value of your Product Data
Aaron Ejeme, our head of growth, took over the call and explained why we should maximize the value of our product data. ‌‌‌‌The reasons he gave include;
It improves customer satisfaction: You can use the insight from your product data to personalize your customer's experience and create targeted marketing campaigns that can increase customer satisfaction. ‌‌‌‌He gave an example of how you can create an onboarding campaign to nurture new users using the insight from the product data, in order to improve their time to value. This is one of the fastest ways to get them to become loyal customers.
It helps to increase revenue: You can use your product data to optimize your pricing strategy and increase your upsell opportunities which will increase revenue. ‌‌‌‌For example, Loyalty programs are examples of upsell opportunities where you offer loyalty points or rewards to customers for purchasing certain products or services. You can give a discount to a client on their next purchase if they spend a certain amount on your product.
It helps you to make better business decisions going forward: Analyzing your product data enables you to make data-driven decisions that inform product development, marketing, and customer support strategies. ‌‌‌‌A good example is how you can launch a reactivation campaign targeted at those groups of customers who you track their data and have discovered are inactive in using your product. A reactivation campaign will make them active again which is good for business.
It helps to improve Customer Retention: If you focus more on retaining your existing customers, you don't need to spend as much money looking for new ones. It is important to keep your customers and you can do this by analyzing product data. ‌‌‌‌For example, you can analyze your customer journey to find out where they are confused or stuck to help them keep using your product or service.
You can gain a Competitive advantage over your competitors: You can use your product data analysis to differentiate your business from your competition and gain a competitive advantage in your industry. ‌‌‌‌A good example of this is how much better you communicate with your customers. What better way do you understand your customers and improve on their needs and preferences than just attending to them in a generic manner?! This is how you stand out.
4 Strategies to maximize the value of your Product Data
Aaron made it clear that there are different ways to maximize the value of your product data and based on the companies featured in this post, below are 4 ways to do so;
Collect and analyze your Product Data: Based on the usage patterns and customer behavior, you should collect and analyze your product data. Even as a small business, you don't need to analyze product data manually. ‌‌‌‌You can use Product Data platforms like PostHog to keep track of and analyze your data, gain insights into your customer behavior, and make data-driven decisions that can help you optimize product features and improve customer satisfaction.
Integrate with other Systems: So we are assuming you are tracking your product data on PostHog for example. The next step is to integrate with other systems that will help you communicate with these customers based on the customer insights you have received from PostHog. ‌‌‌‌

Because of our integration partnership with PostHog, you can send your product data from PostHog to Engage and use the insight from that data to power your personalized messaging campaigns via email, SMS, in-app & push notifications.‌‌‌‌
Create Unique Segmentations: This is what you want to do next in order to commence sending your customers personalized messages. You can use those insights you just sent to Engage to group your customers into Segments or different buckets. ‌‌‌‌

For example, you can create a group of customers who have not used your product in the last 60 days, active customers, etc. Then you can use these segments to trigger targeted personalized messaging campaigns and improve customer retention.
Create Personalized Messaging Campaigns: Using the data you just collected and sent to Engage, you can create personalized messaging campaigns that help to increase engagement and revenue. These personalized campaigns can be onboarding. ‌‌‌‌

For example, you can launch an upsell campaign via email to suggest relevant products or features to customers who are in a specific segment or group.
How to use Engage to maximize the value of your Product Data
Data Collection & Integration: There are two ways of collecting your product data on Engage: You can use our API and SDK integrations to connect your product data or you can send your product data from PostHog to Engage.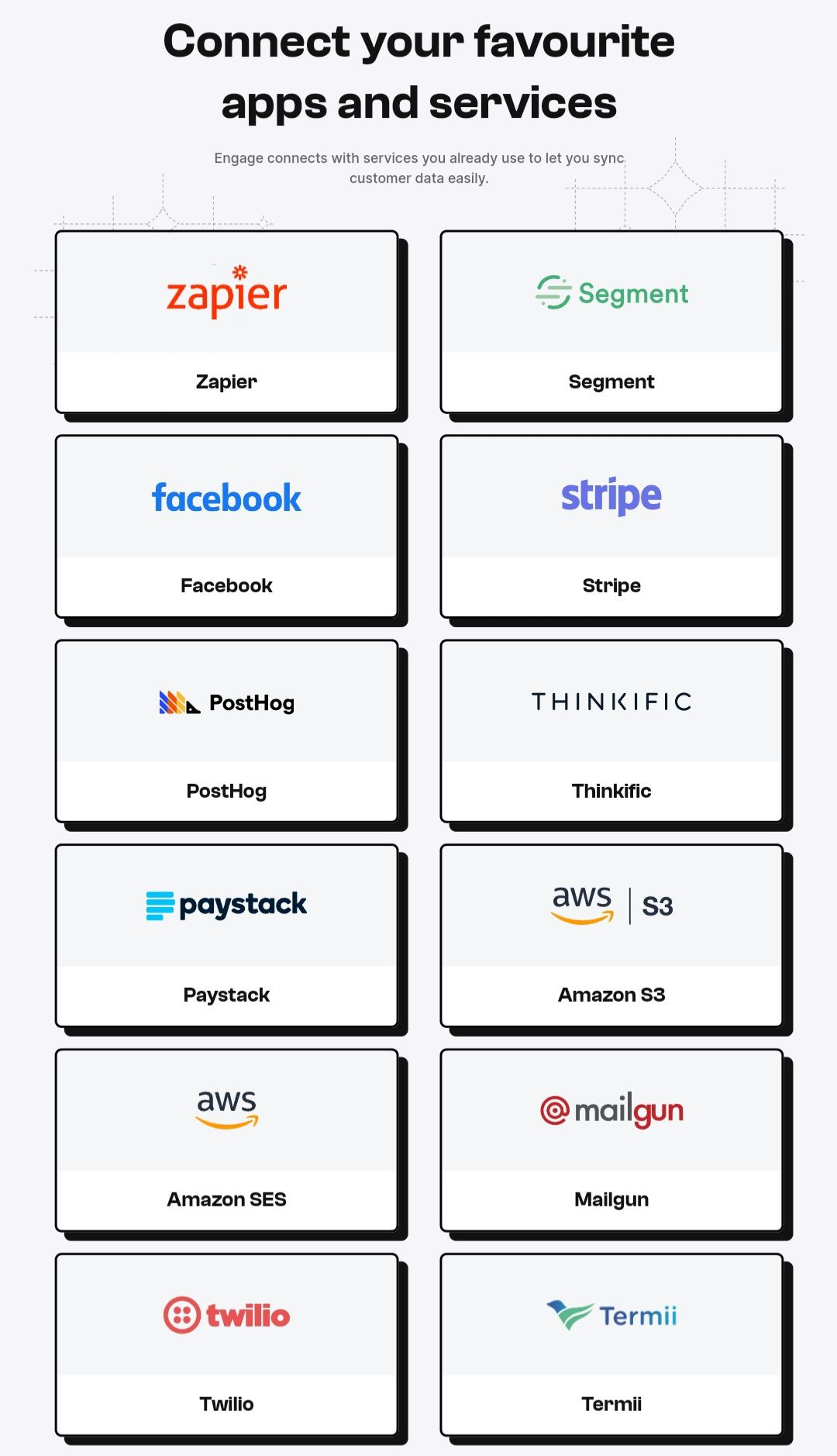 2. Track Customer Insights: With Engage, you can access real-time insights into your customer behavior, preferences, and feedback, which can inform product development, marketing strategies, and customer support.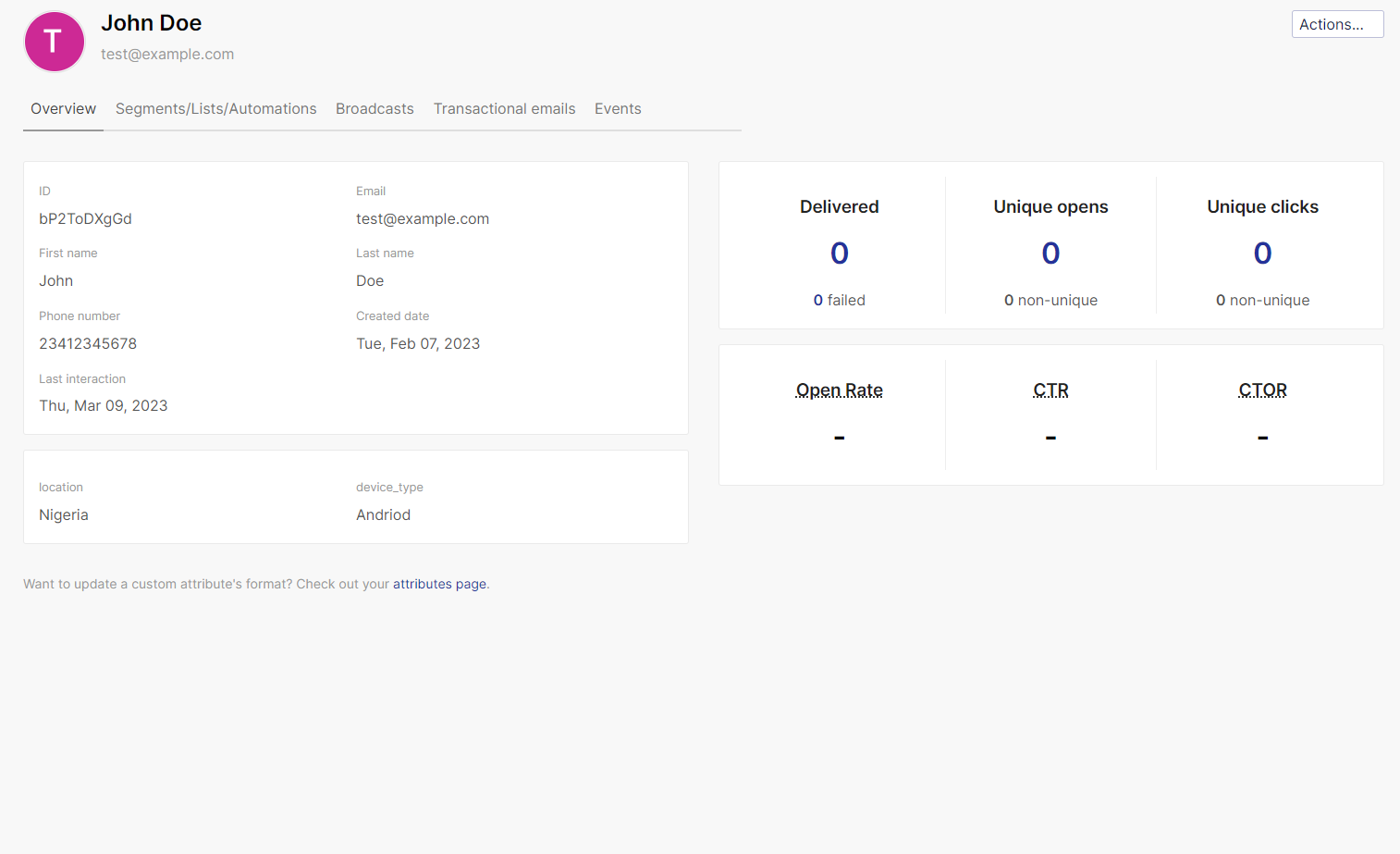 3. Unique Customer Segmentation: With Engage, you can use your product data to create unique customer segments or groups to power your personalized messaging campaigns. For example, you can create a segment for new users who have recently signed up to use your product.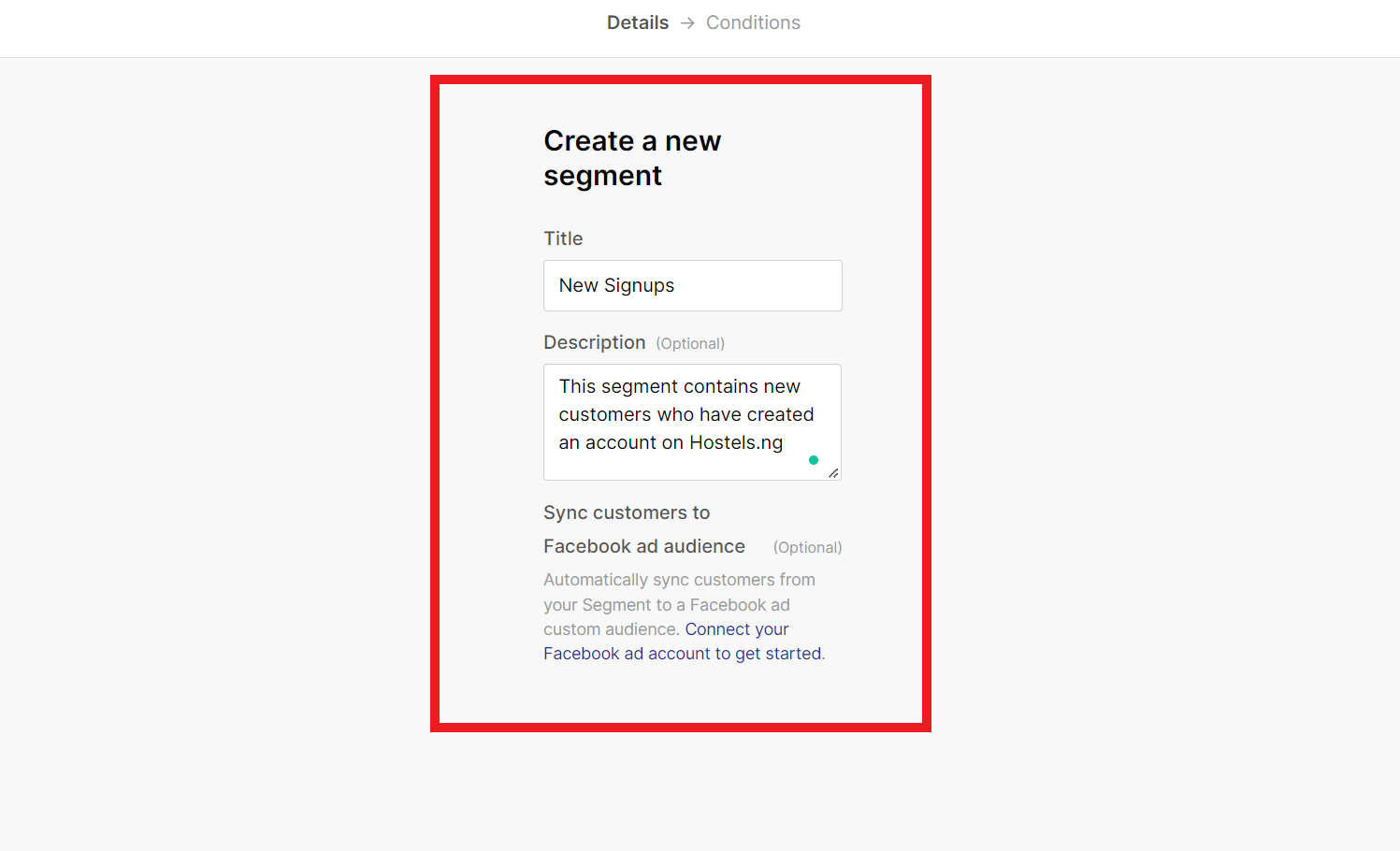 4. Personalized Messaging Campaigns: With Engage, you can communicate better with your customers through live chat, emails, SMS, or push notifications and this leads to increased customer engagement and satisfaction. Create and launch personalized messaging campaigns like onboarding,  retention, and reactivation campaigns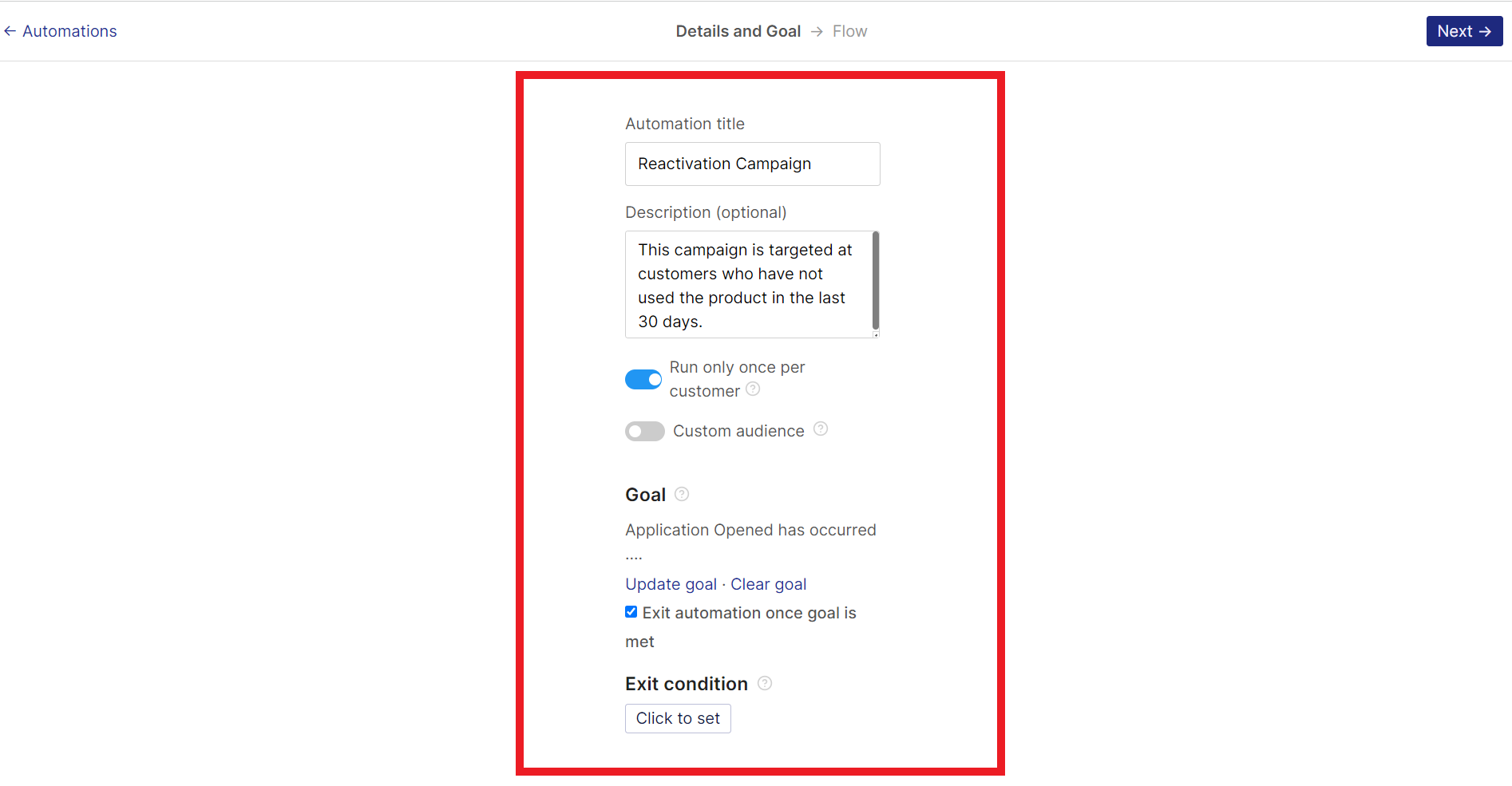 At the end of the webinar, Aaron mentioned that there's a gift for everyone who joins Engage and upgrades their account between now and March 31st 2023. You get 20% off for 3 months! We already have the tools to ensure you send the right messages to the right customer at the right time.